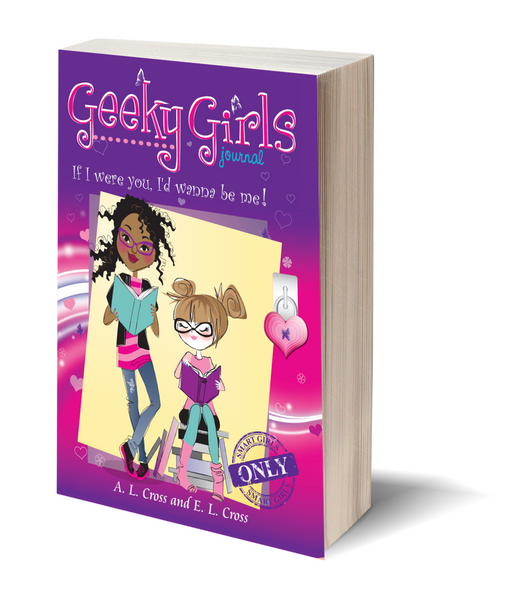 Paperback Pt. 1 (Free shipping with all orders over $20)
Geeky Girls Journal
Geeky Girls Journal (Part 1)  If I were you, I'd wanna be me!
Meet Dreamer, if you dare! She isn't your average middle school girl. She's a sassy geek who's smarter than most of her teachers. She might be super smart and socially awkward but the playground bullies, mean girls, and fake friends quickly realize that she won't be pushed around.
Dreamer loves math and science, even though some of her experiments lead to disastrous results. In her first journal, she takes the reader on an exciting adventure full of hilarious stories and pictures detailing her epic battles with her many nemeses. At the same time, she teaches the reader about important life topics; how cool it is to love science, technology, engineering, and math (STEM); and lots of new words!